Let Students Lead the Way: Key to Success in Bullying Prevention and Character Education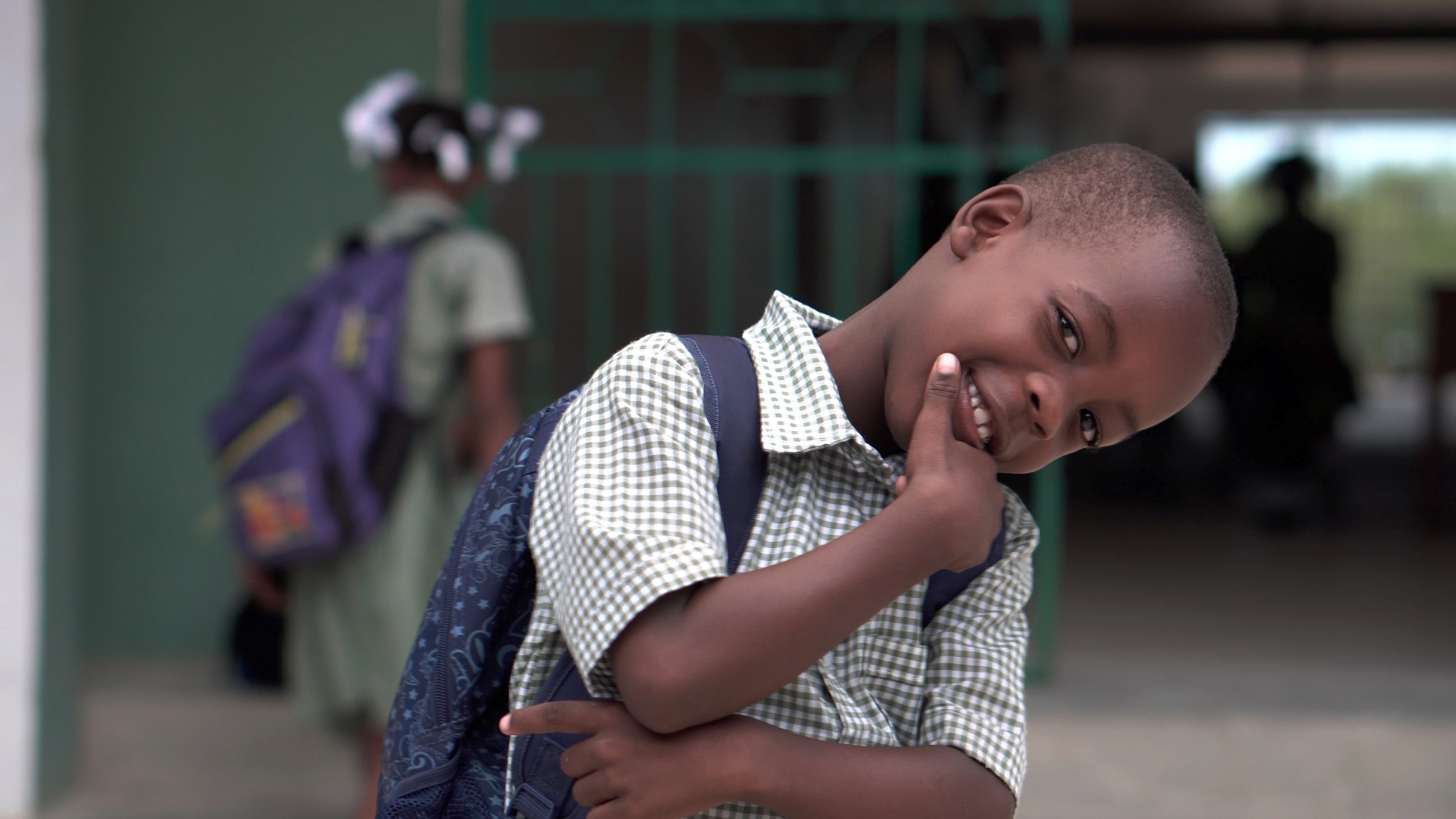 by Christa M. Tinari
During an early fall staff meeting, a group of ten educators crowd around a conference table sipping coffee and crafting a plan. They are discussing a kick-off event for their new character education initiative focusing on bullying prevention through kindness. A buzz of excited chatter ensues as staff discuss various ideas for recognizing students for their kind behavior. The group has decided to "catch" students doing kind actions, and then name those students during school-wide announcements. But then, one teacher raises a concern, "Will students like the idea of being recognized during morning announcements? Maybe they would prefer a $10 gift card? Or what about calling them up during our monthly school-wide assembly?" Then the school counselor chimes in, "Shy kids might not like that kind of attention. What about giving out kindness wristbands?" The discussion continues another ten minutes until the meeting adjourns as student chatter fills the halls and the morning school bell rings. As a next step, the Principal requests that team members do some online research about kindness campaigns.
Principle 1 of the 11 Principles promotes core ethical values. The educators in this meeting share a heartfelt goal: to ignite the enthusiasm of their students around core values such as kindness, respect, responsibility and service. Yet educators often struggle with the planning of character-based initiatives, wondering whether or not their efforts will actually interest and motivate the students. There is, however, a way to ensure that an initiative will succeed, and it's not through more research and thoughtful planning on the part of adults. The one component that will ensure success is this: let students lead the way. Unfortunately, this obvious solution is all too often overlooked. But I believe that student voice is an essential part of successful character education and bullying prevention initiatives.
Student voice matters. The Collaborative for Academic, Social and Emotional Learning defines student voice as referring to the "ideas, opinions, attitudes, knowledge and actions of young people." Student voice provides access to the authentic experiences and wisdom of students. Students have firsthand knowledge of the most pressing problems their peers face. They have ideas about how to address those problems in a way that is cool, not "corny". Without student voice, adults are left to guess about student thoughts, feelings and reality. When we apply an adult lens to understanding student problems or to crafting a character campaign, we're likely to miss important pieces of the puzzle that are needed to ensure success.
Student voice needs an invitation – and amplification. Students spend most of their day in spaces designed and managed by adults. These spaces prioritize adult voices. They are accustomed to teachers setting the daily conversation agenda. And we train students to follow really specific and generally restrictive rules about when and how to speak. In some cases, students encounter adults who minimize or criticize their everyday hopes, concerns and ideas. Outspoken students may be censured, as they are often perceived as instigators, rather than as collaborators in identifying and addressing problems. Therefore, students may hesitate to speak openly about their ideas. If they have not previously been invited to participate in decision-making about school programs, they may question whether or not their opinions will be taken seriously. To overcome these barriers, we must take the following actions:
make a concerted effort to invite student voice
create a welcoming, nonjudgmental space for their ideas
act on their ideas and plans and
support students in taking action on issues of importance to them

Student voice is strengthened when we allow it to guide change from the start.
Be sure students are involved in character education and bullying prevention in a way that is respectful and meaningful to them. Recruiting students to carry out an adult-planned initiative is not student voice. Students can and should be included from the very first discussions, during which issues and solutions are discussed. They can help to identify problems, brainstorm solutions, plan campaigns, implement programs, generate interest and participation, communicate with parents, teachers, students and community members, and evaluate the impact of character education efforts in an ongoing way.
I propose four steps for supporting student voice.
Ask the students.
Listen to what students say.
Foster students' leadership abilities.
Remove obstacles standing in the way of their freedom to act.
The creation of a student character committee, made up entirely of students- and advised by an adult- can help educators implement these four steps. Students of any age can participate on the committee to plan and carry out character education programs that meet student needs. Here's one example I personally observed at a school in NJ. An elementary school student committee (grades 1-4) dealt with the issue of teasing and rule-breaking on the bus. This issue was identified by students as a problem of concern on a school climate survey that was given to the entire student body. The results of the survey were presented back- not just to school staff- but to the students themselves. Then, students on the committee brainstormed ways to address this issue. Their ideas included: making posters that illustrated good citizenship on the bus, making morning announcement reminders about respectful bus behavior, and making sure that everyone knew how to get help if they were being teased. They also considered the idea of "bus buddies." These would be older elementary students (in this case, 4th graders) who would be trained to assist the bus drivers in modeling kindness and in recognizing positive behaviors, such as friendly greetings.
The next step is crucial: the adults in the building followed the students' lead and supported them in implementing these solutions. The students were able to provide meaningful and effective leadership in character education because they had a space to voice their concerns, plan a course of action, and carry it out themselves. The staff to whom the students presented these ideas agreed: the students came up with a more effective and creative solution to the problem that anything adults would have planned themselves! The campaign was a success because students generated age-appropriate solutions to a problem their peers has identified, and because the student leaders were invested in seeing it succeed. (Other examples of wide-spread and powerful student leadership can be seen in student-led initiatives around school safety and climate change.)
So, the next time you find yourself in a room full of adults planning a bullying prevention program, school spirit assembly, or 'kindness counts' campaign: Stop. Ask, what are we planning? Is it for the students? Could the students be involved in deciding what to do and how to do it? (Yes!) Character education initiatives will be more successful and sustainable when we let students lead the way.
---
Christa M. Tinari is a nationally recognized school climate consultant with expertise in bullying prevention, character education and social-emotional learning. She is owner co-author of Create a Culture of Kindness in Middle School: 48 Character-Building Lessons to Foster Respect and Prevent Bullying. She is currently Senior Instructional Content Designer with the Social, Emotional and Ethical Learning Project at Emory University. www.peacepraxis.com
---